Best 58mm Espresso Tamper Sets
Espresso Tamper Reviews Video
1.BaristaSpace Brand Coffee Tamper With Stainless Steel Base and Aluminum
Ergonomic Handle.
2.Tamper Base Height is Min.7mm to Max.18mm Adjustable One.
Buy Now
1. Adjustable Smart Tamper & Distributor Set.
2.Standard Small Diamond
Knurled Which Helps Tamping with Turning Control Consistency.
Buy Now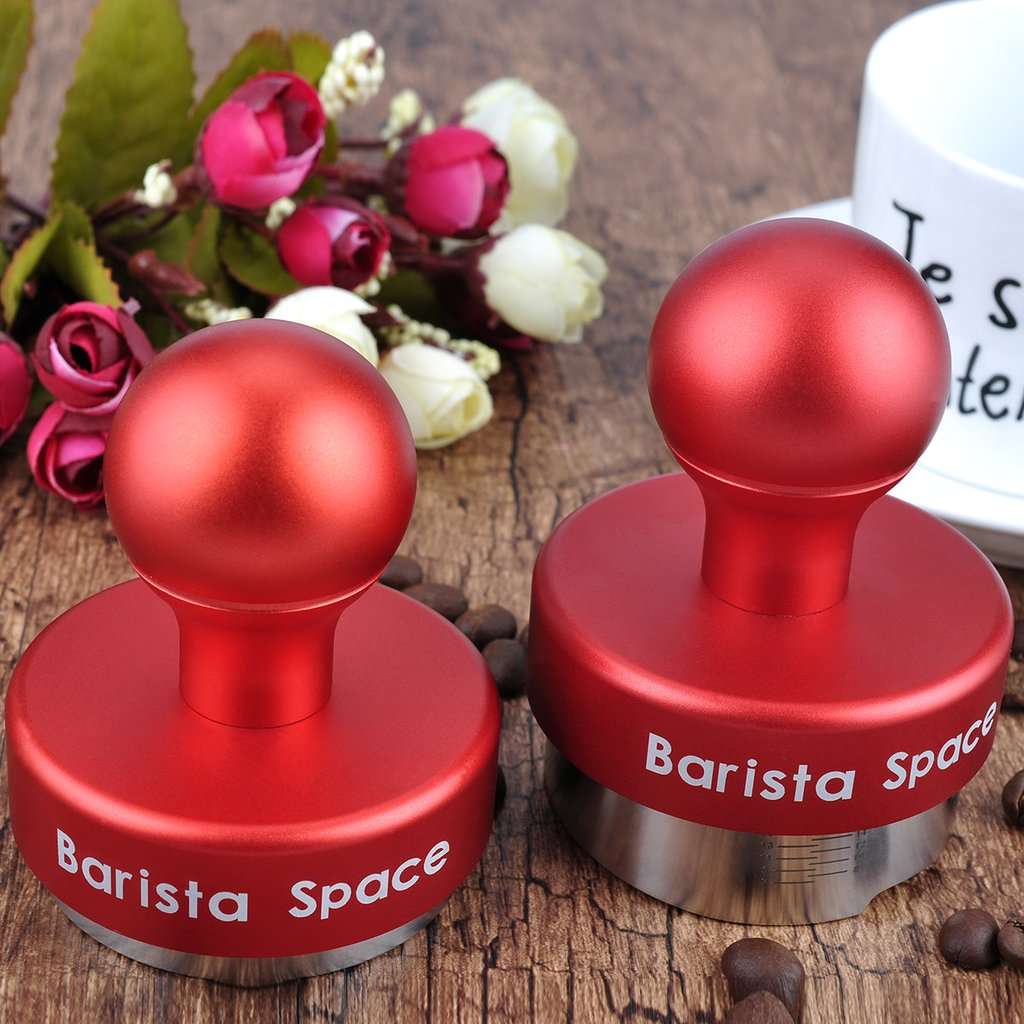 Handle BaristaSpace D Espresso Tamper
For Tamping Fresh Ground Espresso Before Brewing.

Material:
Stainless Steel Base &Aluminum Handle Cover.
Base Diameter : For 58mm
Tamper Base Height :
Min 70mm-Max 88mm
Weight : About 650g For one piece
Buy Now
How To Use Tamper Set For Espresso?
STEP 1 : USE CONVEX TO PRESS AND ROTATE IT.
STEP 2 : USE TAMPER TO PRESS IT AGAIN.

After You Get The Espresso Tamper&Distributor Set , Use Distributor to make the distribution of coffee more even and no more clumping , the adjustable tamper make easier to tamping and more precise.
Where to Buy Best Coffee Tamper Set?
Customize Logo Espresso Tampers
BaristaSpace Can Make DIY Customize Logo Coffee Tools Also,
You can Click "Shop Now" Button or check it out in below coffee tampers listings.
Shop Now