Barista Space Needle Distribution Tools
Easily dispense lumps of ground coffee , Effectively improve the spatter problem caused by the agglomeration of fine powder or produce channel effects , etc. Optimize extraction

304 Stainless Steel : Strictly selected materials anticorrosion and rust-proof.
LONG AND THIN NEEDLE, WIDE STIRRING AREA :8pcs 0.8mm thick needles for better distributing.
Not easy slip off: Thick and Stable. Steady Mixing.
Not easy to slip out of hand solid and stable.
Reduce channeling issue - Before use this wdt tool, a funnel placed above the port filter helps prevent spills. The stirring action breaks up any clumps and evens out the density of coffee within the puck. 

Great gift idea for home barista- This coffee stirring distribution tool is a great gift for owners of many brands of espresso machine. It can fit with any size of the protafilter.
Specification:
Name: Barista Space Needle Distribution Tools
Color: Black/Grey
Material: Stainless Steel 304 + Aluminum
Size: 23mmX106mmX46.5mm
Net Weight :187G
Net Weight : 152G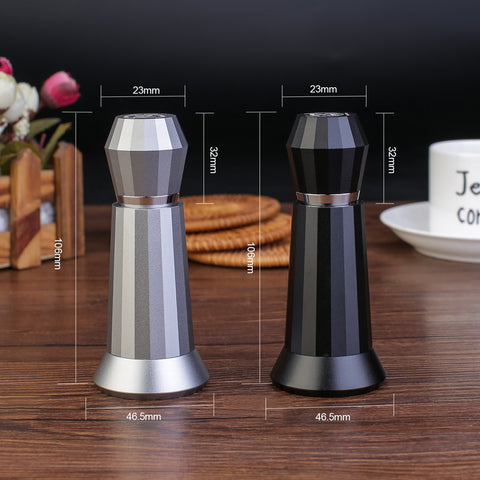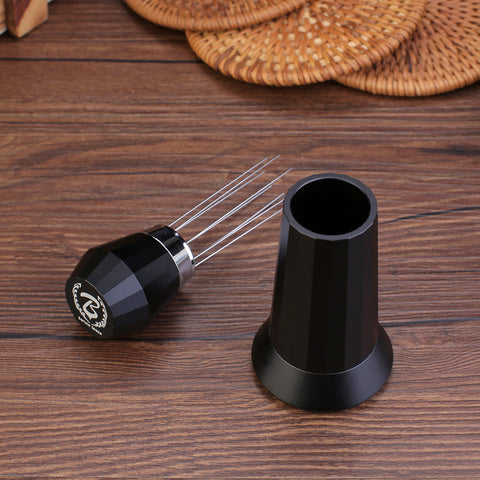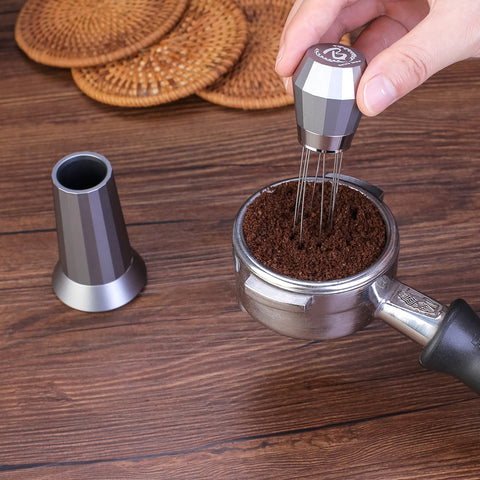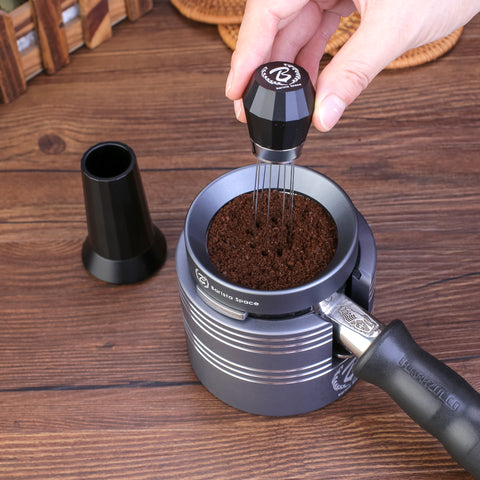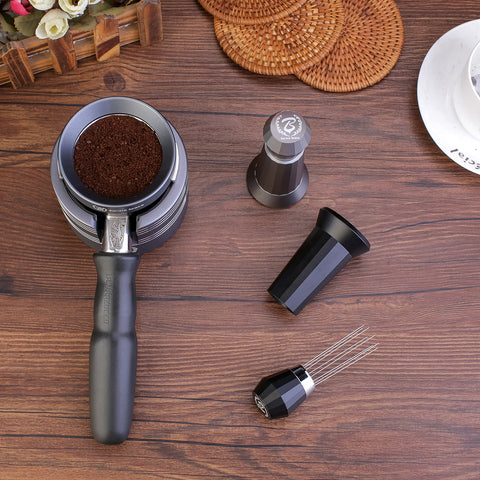 Sent back
Hi there. I actually didnt receive the product. Not on your guy's end, but because of a heavy import tax I send it back. I don't know if your service was good or not, I just wanted you to read my reply. Could you give me an update on when I'll receive a return for my order. Thanks in advance.
NICE TOOL For DISTRIBUTION
Great Product
Product is well built and sterdy. Highly recommend
---
We Also Recommend